NWBC Services: Business and Management Consulting.
NWBC Services has been servicing the needs of business owners since its first inception in 2003, as Northwest Brokerage & Consulting, LLC. Initially consultation consisted primarily of Process Improvement and Cost Reduction in production environments. With our focus on cost reduction leading us to general business consulting to include operations with a particular interest in Petroleum, Hospitality and Retail environments where integrated systems were a part of the management system.
Over the next couple of years we developed an expertise in the front-end operations of businesses to include a full array of 'merchant services' including electronic payment and integrated point-of-sale systems. By 2005, we had completely spun off NW-POS, a full service POS & ECR services company. Through 2010, NWBC Services grew a significant portfolio of clients concentrated in the Pacific Northwest. This Portfolio was sold during 2010 as the company prepared to move operations south.
NWBC Services began to focus on POS system development and mobile adaptation of point-of-sale systems integrated with electronic payment acceptance. By end of year 2013, we moved to mobile system development and payment integration exclusively, performing major and minor developmental efforts for a large range of clients.
Merchant Solutions
NWBC Services continues to provide merchants with cost effective ways to increase their employee productivity, sell more product through a heightened digital presence, and grow their bottom line.
In today's global marketplace, local businesses must reach out to their customers with the same type of effectiveness as their largest national and international competitors.  Mobile and online systems are built to accomplish this for most merchants with less action and input than previously required.
Consultation of your front-end operation including your point-of-customer-contact is still our core area of focus, the difference is that today's tools allow us to provide higher-tech solutions that are easier-to-use at a lower cost to your business.
Contact us through the form below to ask for a no-obligation consultation to access your needs.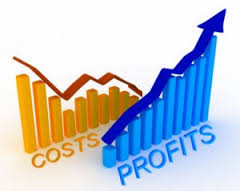 Technology Consultation
NWBC Services works with businesses, developers, ISVs, & VARs to consult and complete projects that include gateway integration, electronic payments, software development, website development and app development.
Contact us through the form below if you have a project you would like us to consult on or complete for you.